BIO
Zuzana Pustaiová (born 1990 in Levice, Slovakia) started her interest in visual arts with painting but soon switched to photography, which she studied at the Academy of Fine Arts in Bratislava, Slovakia, and University of Applied Sciences in Bielefeld, Germany. She completed her doctoral degree in arts in January 2022 and become the doctor of arts.
In her artworks, Pustaiová explores role-playing in contemporary society as a principal element that forms the relationships between family members, relatives, friends, or other diverse social groups. With a sense of wit, humor and irony, she uncovers the cultural stereotypes related to gender, age, tradition, and social inclusion.
She has received numerous awards in contemporary photography (3rd prize LensCulture Art Photography Award 2023, Grand Prix at the Rovinj Photodays 2021, finalist at the Images Vevey, finalist at the Grand Prix Bialystok Interphoto 2021, 1st Prize at the Rovinj Photodays 2018, finalist for the Lucie Foundation Scholarship in Los Angeles 2017, etc.), and in 2018 she was named Slovak Photographer of the Year.
Pustaiová lives and works in Levice and in Bratislava.
Pustaiová is represented by Photon Gallery.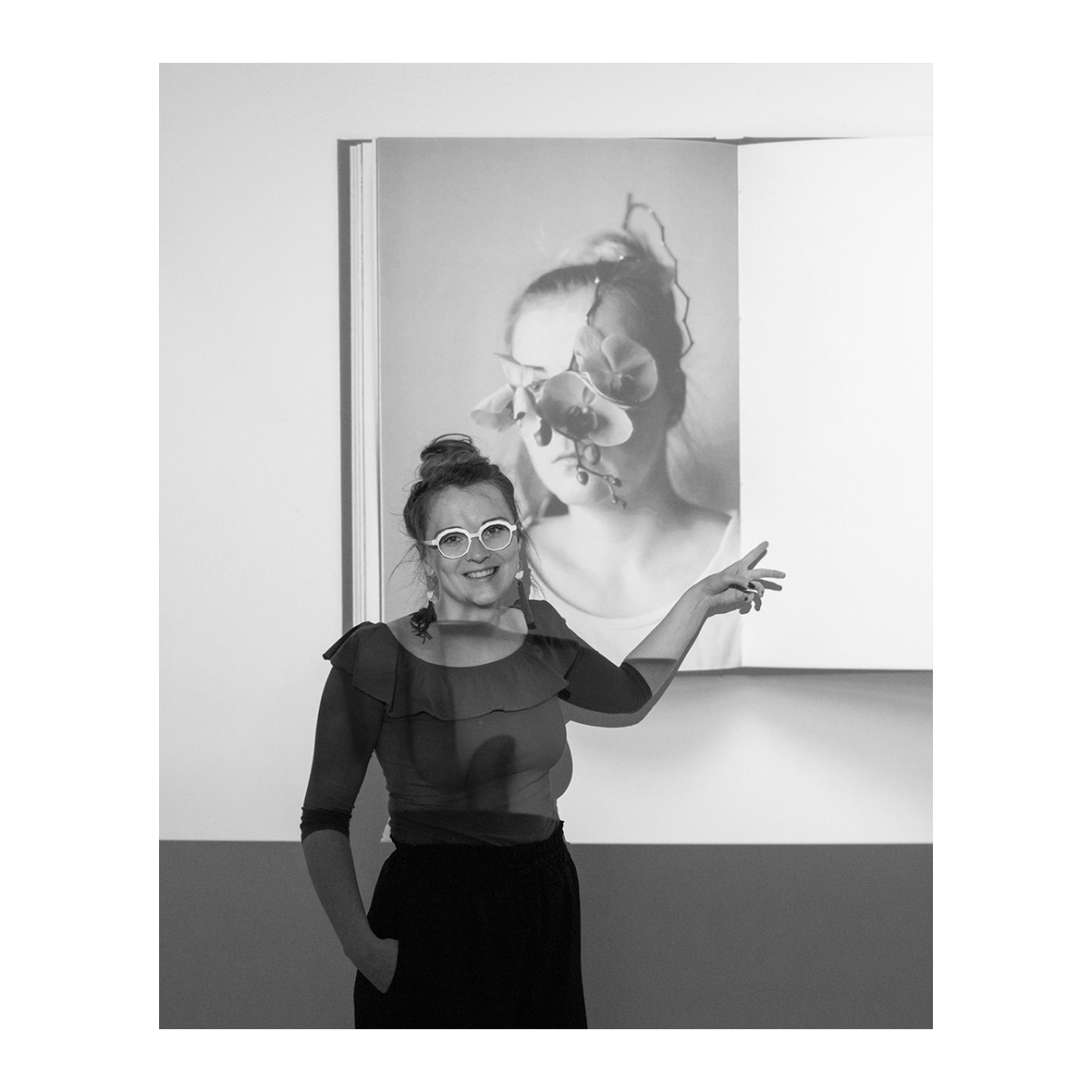 © Tomáš Vavák
AWARDS
2023 shortlisted, Grand Prix Images Vevey 2023/2024, CH
2023 shortlisted, Grand Prix Images Vevey 2023/2024, CH
2023 3rd prize, LensCulture Art Photography Award, online / NL
2022 shortlisted, Paris Photo x Aperture Photobook Award, Paris, FR / Aperture, NY
2022 2st prize, Contemporay photobook, The best photobooks from Central and Eastern Europe in years 2021-2022, Month of Photography in Bratislava, SK
2021    finalist, Bialystok Interphoto Grand Prix, Bialystok, Poland
2021    Grand Prix, Rovinj Photodays, Rovinj, Croatia
2021    1st prize, Rovinj Photodays, Rovinj, Croatia
2021    shortisted, Grand Prix Images Vevey, Vevey, CH
2019   Student personality of the academic year 2018/2019, Bratislava, SK
category: Culture and Art
2019    Honorable mention, Latitude Life APS, Italy
2018    Photographer of the Year 2018, Bratislava, SK
2018    2nd prize, Different Worlds, Photon Gallery, Ljubljana, SI
2018    1st prize, Rovinj Photo-Days, Rovinj, Croatia
2017    nomination, PhotogrVphy Magazine Grant, online platform
2017    finalist, Lucie Foundation Scholarschip, Los Angeles, USA
2015    finalist, FOTO ROKA 2015, Bratislava, SK
2014    3rd prize, Politics, photography and present, Bratislava, SK
2014    1st prize, Portfolio review, Month of Photography, Bratislava, SR
2014    3rd prize, Just For Laughs 2014 International Visual Arts Competition
Montreal,Canada
2013    1st prize, FOTO ROKA 2013, Bratislava, SK
2012    3rd prize, FRAME O12, Praha, CZ
EDUCATION
2018 – 2022
Academy of Fine Arts and Design, Bratislava, SK
Doctoral degree / led by Jana Hojstričová & Bohunka Koklesová
2011 – 2017
Academy of Fine Arts and Design, Bratislava, SK
BA / MA / Studio about Photography led by Silvia Saparova
2016
University of Applied Science, Bielefeld, Germany
MA / Led by Prof. Katharina Bosse and Prof. Axel Grünewald
2007 – 2011
Seconary art school of Ladislav Bielik, Levice, SK
Photography design led by Gabriel Kosmály
CONTACT
zuzka.pustaiova@gmail.com
IG @zuzanapustaiova
MORE